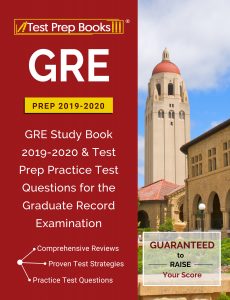 The GRE General Test is used by many graduate schools and institutions worldwide as part of their admissions process. These scores, in combination with your undergraduate records, recommendation letters, and any other graduate school qualifications, will assess your competencies in areas that are crucial for success in graduate school. If you plan on attending grad school of any kind, including law or business, the GRE general test is the way to go.
Who is Eligible?
All those who are seeking to apply for graduate and business school worldwide can take this exam. This test is used by thousands of institutions and graduate schools throughout the world as part of their admissions process. However, a successful completion of this test is also a great way to show off your skills even if it is not required.
The admissions department of any institution you are interested in applying to or attending will be able to tell you if there are any other eligibility requirements that you should have done prior to this test and also which ones, if any, you will need to accomplish after you pass the GRE general test.
Most areas of the world are charged a $205 exam fee for the GRE general test. However, there are some countries that vary:
Australia – $230
China – $231.30
Nigeria – $220
Turkey – $255
When and Where is it Taken?
There are more than 160 countries that house over 1000 test centers throughout the world for ETS. Most locations offer the GRE general test as a computer-delivered test year-round. The paper version is given up to three times a year in areas where computer testing is not available.
You will be given access to a complete list of dates, times, and locations during the registration process. Be sure to schedule your test early to ensure you get your first-choice preferences, as space may be limited.
What Should I Bring?
You will be expected at the testing center at least 30 minutes early. This will allow you time to sign in without being late. If you arrive late you will not be allowed to test and will have to reschedule and forfeit any fees paid up to that point.
When you enter the testing center you will be asked to present a current and valid government-issued ID. This should include your first and last name as it appears on your registration information, your signature, and a recent and recognizable photo. If any of this information is incorrect or missing you will not be allowed to enter and test.
You will also need your confirmation or authorization voucher as well. This will be used during the sign-in process.
Calculators will be available on screen for the computer tests. If you are taking the paper version, you will be given a calculator upon entering the testing center.
If you are taking the paper-delivered test you will need to bring three or four sharpened No. 2 HB pencils and a good eraser with you. These will not be supplied. Mechanical pencils, pens, or erasers are not allowed.
Any personal items should not be brought with you. This includes cell phones or any other electronic devices, calculators, food and drinks, and any study materials. These items are prohibited and will be kept in a separate area during the test.
What is Covered?
The GRE is made up of three major sections: verbal reasoning, quantitative reasoning, and analytical writing skills. The test is delivered either by computer or by paper and pencil. The structure and timing the two versions differ slightly.
Computer-Delivered Test:
This version is allowed three hours and 45 minutes. There are six sections with a 10-minute break after the third section. You may find an unidentified, unscored or an identified unscored research section on your test. The unidentified section is made of pretest questions and can be found anywhere after the analytical writing sections. The identified research section will always be at the end.
The analytical writing sections will always come first with the other sections appearing in any order afterward.
Paper-Delivered Test:
For the paper version, each major section is divided into two. As with the computer version, the analytical writing sections always come first. The other four sections (two verbal reasoning and two quantitative reasoning) may be placed in any order. You are given three hours and 30 minutes for the paper version with a 10-minute break following the second section.
Each section and the topics tested in them are listed below:
Verbal Reasoning
Understanding the meaning of words, sentences, and entire texts
Understand the relationships between words and concepts
Decide which points are important and which ones are the most relevant
Summarize content
Understand the structure of a text
Identify the author's assumptions and/or perspective
Analyze and draw conclusions from discourse
Understand literal and figurative meanings and author's intent
Reason from incomplete data
The computer given test has 20 multiple choice questions for each section with 30 minutes give for each. The paper version, there are 25 multiple choice questions per section with 35 minutes given for each.
Quantitative Reasoning
Solve problems using mathematical models
Apply basic skills and elementary concepts of arithmetic, geometry, algebra, and data analysis
Understand, interpret, and analyze quantitative information
The computer version contains 20 questions for each section with 35 minutes for each. The paper version, there are 25 multiple choice questions per section with 40 minutes given for each.
Analytical Writing
Support ideas with relevant reasons and examples
Examine claims and accompanying evidence
Articulate complex ideas clearly and effectively
Control the elements of standard written English
Sustain a well-focused, coherent discussion
This section will require you to write focused responses based on situations that are presented. You will be given 30 minutes for each of these sections or tasks.
How is it Scored?
If you have taken a computer-delivered test, you will have the opportunity to view your unofficial score on the computer at end of your test. This does not include your scores for the analytical writing sections. Your official scores are typically available about 10-15 days after your test through your ETS account.
For those who take a paper version, your scores will be made available in your ETS account about five weeks after your test. You will be notified by email when your official score report is available and has been sent to your designated institutions.
Your score report will include your personal and contact information, your GRE test scores and percentile ranks, a record of all scored reported within the last five years and a list of the authorized recipients or sponsors who received a copy of your score report.
During the registration process, you will be able to select up to institutions to have your score report sent to. These reports will include your contact information, your intended graduate major, and your GRE test scores and associated percentile ranks.
Possible scores for each section are as follows:
Verbal Reasoning: 130-170 in one-point increments
Quantitative Reasoning: 130-170 in one-point increments
Analytical Writing: 0-6 in half-point increments